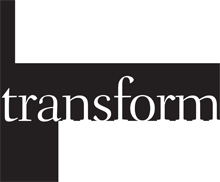 Transform Magazine: Finding Joy – 2022
Wesley Meyer, Director of Design at fra, discusses new wayfinding requirements in the post-pandemic world and how this is further influenced by the advent of AI. He demonstrates solutions to these emerging issues on the ground through a case study of his company's exciting work for Borough Yards, one of London's most exciting and unique developments.
Is it possible to place too much emphasis on knowing where you are? As designers who focus on wayfinding, we readily accepted that not losing people (or reviving them) is our job. If people find their way from A to B, we've done our job and the customer will be happy. We have accepted this for years. We started to associate wayfinding with metrics like attendance and dwell time. Perhaps we have even exaggerated the problem a little by calling the places "complicated spaces". And while it's true that effective guidance is important, as a studio we've begun to wonder if the way we measure results needs an update. Are we solving the right problem?
It is true that people could be lost, and navigation orientation is important. We are confident to solve this problem. But what if we emphasized people's sense of discovery, engagement, wonder, well-being and even joy? With these goals, we've taken on an exciting design challenge: people aren't lost. They are bored.
It was a few years ago. Since then, we've come to talk about a practice we call "Wanderfinding." It is a framework and an attitude for how we approach a project and assess what is important. It's about creating an environment that supports navigation from A to B, but encourages and enables exploration and discovery. It's about valuing people's emotional responses to a space and using design to elevate their experience by allowing (and secretly encouraging) them to explore in non-linear or unplanned ways.
Before going any further, we must establish that this is not new. People are natural wanderers. Spend a minute studying biophilic design and you will find that biologically we are made for exploration. Read the story and discover that we invented words like 'stravaig' (Scottish) and 'stroller' (French) which not only describe the act of wandering, but clearly tell us its societal importance. These lines by Charles Baudelaire are too good not to be shared:
"For the perfect flâneur, for the passionate spectator, it is an immense joy to settle in the heart of the multitude, in the midst of the ebb and flow of movement, in the midst of the fleeting and the infinite. Being away from home and yet feeling at home everywhere…"
What is new is what we think of it today. We have all spent the past few years locked up in our homes. Now that we are in the world again, expectations are higher for places. We know we can work remotely and have whatever we need delivered. So why go out at all? We do it for the quality of the experience and to find something new. Simply for fun. And if places don't meet those higher expectations, if people don't see a place as a worthy investment of their time, they won't come back.
Another novelty in our lives is AI. We are all used to brands offering us personalized suggestions. Amazon knows what I want to buy. Netflix suggests the right show. My phone tells us which photos to share. It's not perfect, but is this behavior becoming something we now expect from the world around us? Why should I, as a visitor, decide where I want to go when I come to a new space? Shouldn't space suggest what suits me? As a new design criterion, wandering should address this. Even without the use of such technology, can we create a design for different personality types in a space and guide them to the experiences they would prefer?
As a design studio, we see all of this as an exciting challenge and our wandering search concept also offers a solution. We can see examples of this in our recent work for Borough Yards:
Melt the edges
Borough Yards is a 160,000 square foot mixed-use development located at the western end of Borough Market in London's Southwark. A new space combining railway arches worthy of a cathedral, public squares and isolated shopping "streets". The site has five entrances, each leading to very different and distinct areas of the surrounding neighborhood. fra took the bold step of not identifying these boundaries, but rather integrating them seamlessly into the fabric of Southwark. Each entry is marked differently (or not at all). Small details such as individual CCTV camera reviews vary with each run. The result is that each entry to Borough Yards is a unique experience designed to blend in with the surrounding area.
big and small
Most directions are designed for new users of a location who are unfamiliar with it. Once they become familiar with the site, they usually stop using the panels. In Wanderfinding, we design both new users and long-term users of a site. At Borough Yards, we've done this by focusing on big and small (almost hidden) interventions. When you first enter Soap Yard, you are greeted by a four-storey mural and one of London's largest neon signs. It's a great Instagram moment. But have they noticed the little gestures woven into the brickwork and the alleyways? The broken teacup? The human tooth? The Simpsons reference? It's likely to go unnoticed for a while, but when discovered by someone who feels they "know" the place, it will once again trigger a sense of joy and discovery.
So good they'll steal it
Most things in Borough Yards are at street level and accessible to the public. When presenting our design to the client, we kept getting feedback: "Do you think people will try to steal it?" It became a central part of our process: if someone doesn't want to steal it, that's not good enough. But when you go to Borough Yards, please don't steal anything.
Borough Yards was recently awarded MIPIM's Best urban project. This is a well-deserved reward for the developer BRAND and architects SPARC who built a highly collaborative project that allowed us to explore this idea while wandering. And that's really the point, to evolve our ideas about design and take on new challenges. Perhaps as we feel more confident wandering the world, we will all continue to explore new areas of design.