The Art of Inspiration: Hickory Artists Paint Bold Murals for Young Students | Local News
[ad_1]
ERMITAGE – After a few days of work, the Artman Elementary School mural is taking shape – or rather shapes, ranging from the bright green foliage of a tree to Snoopy sitting in his doghouse.
Other parts, such as the Cheshire Cat from Alice in Wonderland, are still in the works.
When students at Hickory High School in the School District's Summer Mural Painting program finish work later this week, they will begin a similar painting on the opposite wall. The hallway, near the back of the building, serves as the main entrance and exit for students taking the school bus, meaning the murals will have plenty of views when classes resume in the fall, a said art teacher Jessica Gibb.
Among the student artists was Lexi Pintar, 17, who said she had been interested in art since eighth grade and was excited to discover the opportunity to participate in the summer fresco program.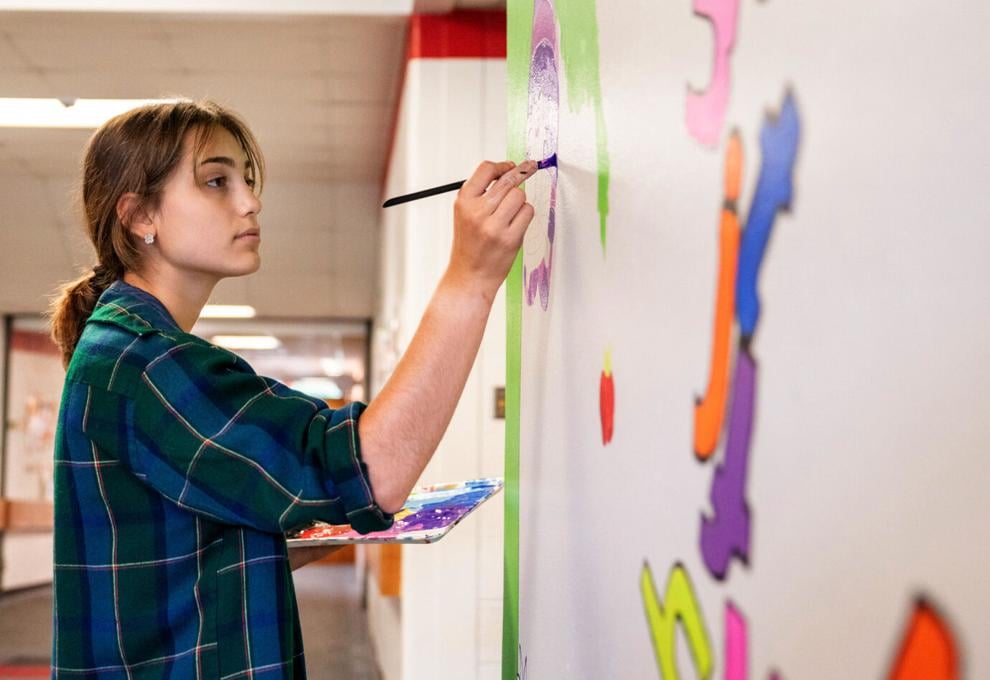 "I liked it a lot," Pintar said. "It's been a lot of fun so far."
At the same time, another group of students were working at Delahunty Middle School under the supervision of fellow art teacher Beth Anne Black. The school's brick construction and limited space for murals forced artists to take a different approach.
Instead of a large painting with a landscape and characters like that of Artman, Delahunty's mural uses inspirational quotes in bright colors with some artistic decorations, Gibb said.
Like Artman's Hallway, Delahunty's mural is centrally located to ensure that foot traffic will give students plenty of opportunities to appreciate the artists' work, as the main office, gymnasium and cafeteria are all located within proximity.
Students working on Delahunty's mural included senior Hickory Brad Campbell, 17, who occasionally used a stool to help fill in words closer to the ceiling. Campbell said he hoped to pursue a career in art after graduation, and said the mural could both inspire middle school students and encourage them to pursue their own artistic passions.
"I hope the kids like it, and I hope it inspires them to do something artistic themselves," he said.
Although this was the first year of the summer art academy, Artman and Delahunty's murals date back to 2017, when Gibb decided she wanted to decorate the hallway near her room. class at Hickory High School.
Since the hallway has rooms for art classes, band, and theater, Gibb said she wanted something that reflects the focus on the arts. Students in her advanced art class painted colorful murals, including silhouettes of marching band members, famous musicians, and posters of musicals performed in high school since the 1990s.
Hickory junior Izzy Gingras, 16, was among those who painted the mural at Artman on Wednesday, but she also worked on the high school mural, particularly the game tickets, which she loved due to her interest in the theater.
However, even something as simple as painting a caterpillar can be complex, Gingras said.
"You have to know how to use colors," said Gingras. "Something might look green, but there could be greens, yellows, and blues mixed in. "
The effort at Hickory High School received a positive response from Principal Chris Gill and Diane Brest, Principal of Grades 8-10. They encouraged their students to create more art in school.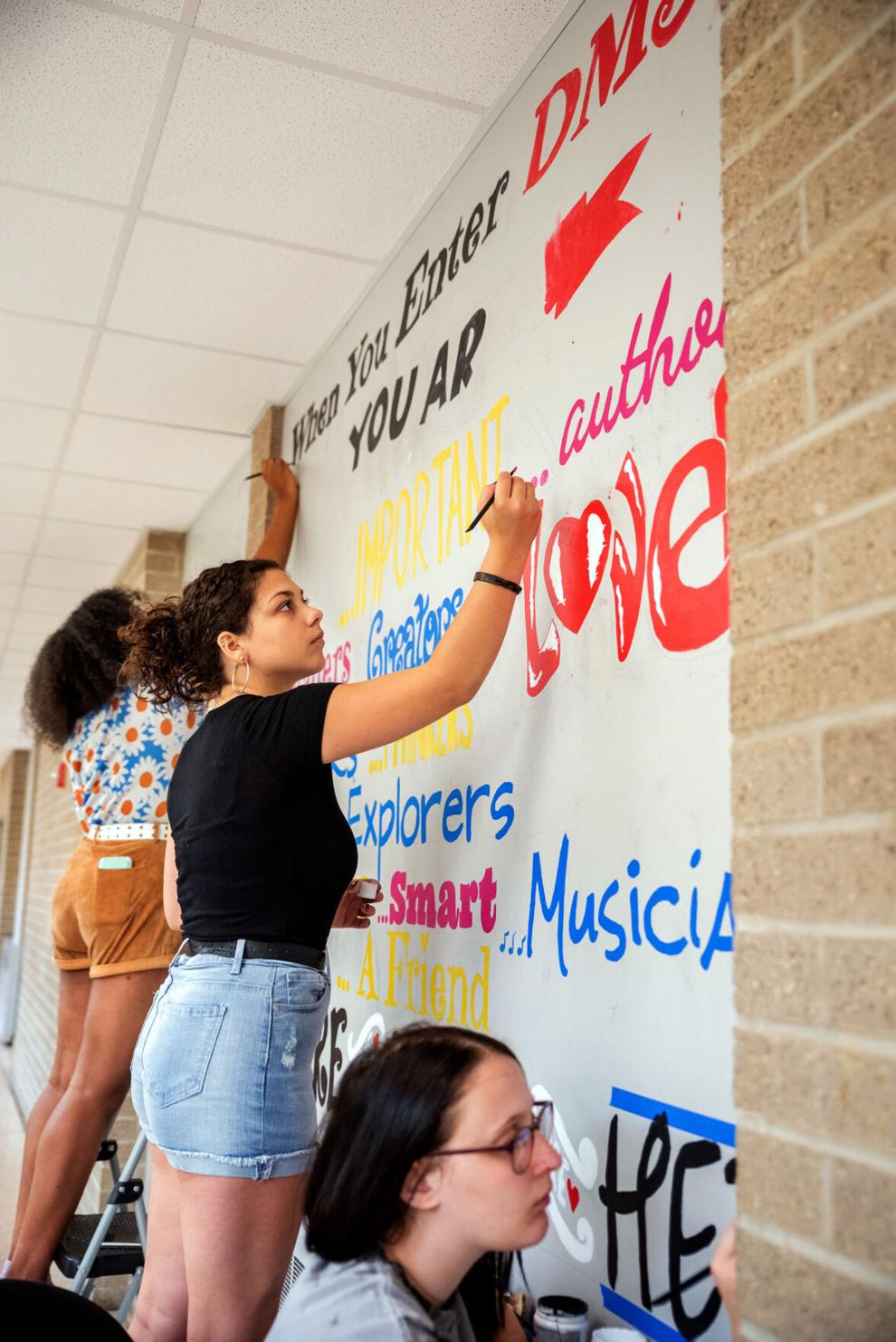 One project includes the 'Inspiration Corridor', where quotes adorn the walls of the glass corridor overlooking North Hermitage Road. Another mural, featuring famous people from all history, lines a wall near the cafeteria.
When the projects were underway, Gibb said students often came during their lunch breaks, study rooms, and other free time to contribute.
Eventually, Superintendent Dr.Dan Bell suggested that students paint murals in other buildings in the school district, which led to Artman and Delahunty murals becoming programs for students in grades 9-12. year in the school district's summer academy program. Gibb said she worked with principals Eric Trosch and Amy Wanchisn to develop ideas for murals and select areas of the schools to paint.
The summer program contributed to the smooth running of the project. "If we did this during the school year, then we would only have a few students working at a time, and we would have to keep moving them back and forth between buildings," Gibb said.
When the new school year begins this fall, Gibb said she will switch to Artman teaching art to elementary students, while teacher Adam Darby will move to high school. Although she will now teach younger children, Gibb said future high school students will have plenty of opportunities to continue to express themselves.
"The projects that we started are all done, but there is still a lot of free space if they want to continue anything or try something different," Gibb said.
[ad_2]