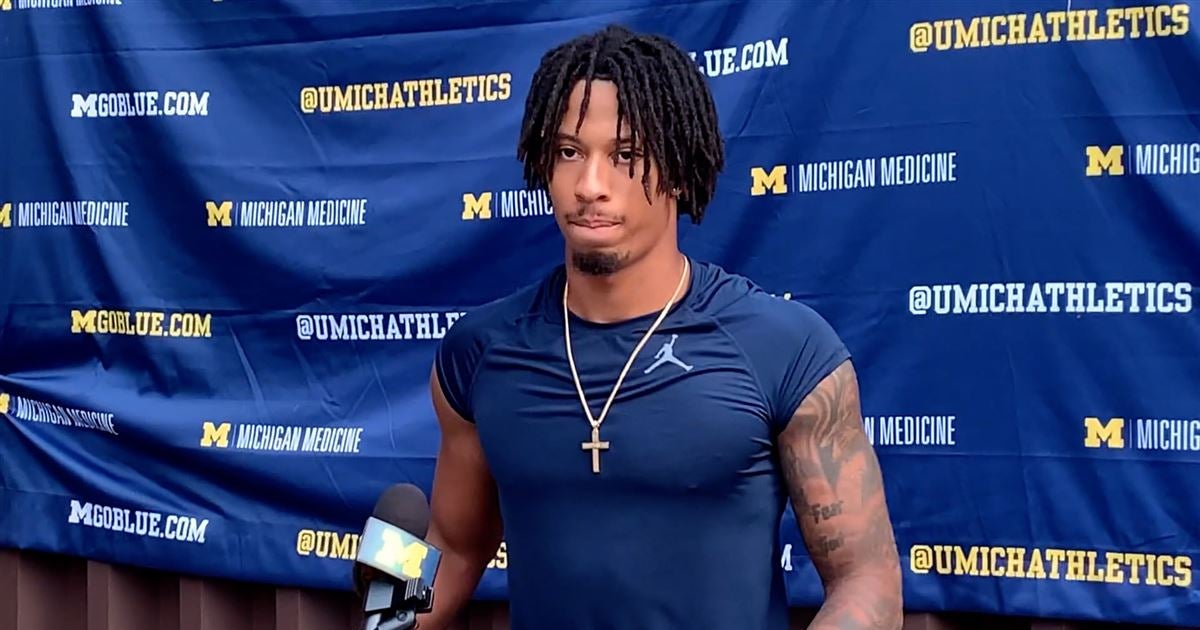 Key quotes from Vincent Gray's press conference
[ad_1]
ANN ARBOR, Michigan – junior cornerback Vincent Gray met the media on Tuesday. He had some interesting views on Michigan's transition to a new era of defense with Mike Macdonald as the new defensive coordinator. Feel free to read some of Gray's quotes below or watch his video posted above.
On defense
It's day and night, for real. I feel like this defense allows us to make more plays and make more plays on the ball. It's going to be good for us.
At Mike Macdonald and Steve Clinkscale
I like both of them. They are younger and have great energy, especially Coach Mac and Coach Clink as well. Great energy, younger guys, easier guys to get along with. Not really afraid to talk to them, you can talk to them about anything. Not even in football, for real. I like the connection I have made with them.
On all those he can't wait to break out on Saturday
Glad to see – I grew up with Daylen baldwin So I'm delighted to see him play this year and what he brings to the team. He had a great camp and I can't wait to see what he does.
How last year helped him
I feel like last year has helped me a lot mentally. It helped me in my preparation for the match. It gave me a boost in the shoulder, it gave me an advantage for this year, this Saturday and the Saturdays to come.
On what he learned
I learned a lot more about the offenses. More than just lining up and preparing for the release of the guys and chasing a guy down the field. I learned a lot about the concepts of the road, the infractions schematically, the formations, what they look for in certain low and distances and certain areas of the ground which they target. Just learning to play different positions on the court.
At the cornerback station
I feel like we have a very good group. A tight group. We're tight on and off the pitch. We are all boys. We all root for each other. I can't wait to see what they do and I'm pretty sure they can't want to see what I'm doing. Just bring it every Saturday.
On the transition to new defensive schemes
I'm really excited to show that I can do more than stand in front of a guy, squeeze him and run with a guy. We have learned a lot from this offseason conceptually and it will show on Saturday.
Whether he was comfortable in the area
It's always good, especially when playing my position, to mix it up. Make offenses look different so they don't just know what you're into and what you're doing and how you approach them each time. Being able to mix it up this year will help us a lot.
On the defense of the long pass
We have a lot of representatives who do that. We have all improved. Just being more aware and smarter for all players is going to help us be in a better position on those balls.
Long passes away.
I have played zero hedging my whole life. Coming from high school to college originally was exactly the same. I haven't really learned much new. In this offseason, hanging out with Coach Macdonald and Coach Clink, and even Coach Mo in the spring, we've learned a lot more about what attacks will bring us.
[ad_2]