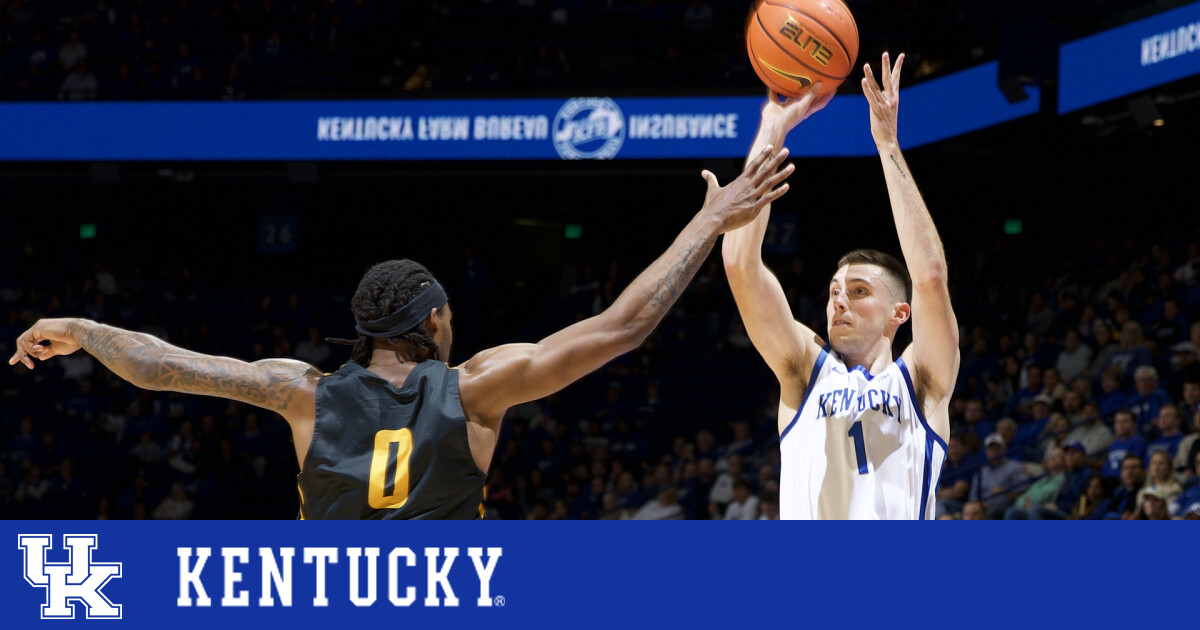 Kentucky-Missouri Western post-game quotes – UK Athletics
KENTUCKY BASKETBALL POST-GAME QUOTES
KENTUCKY VS. WESTERN MISSOURI STATE
RUPP ARENA – LEXINGTON, KY.
OCTOBER 30, 2022
Missouri West State Head Coach Will Martin
Opening statement…
"I'm beyond words when it comes to what this game meant to me and my team, and if I learned anything from Coach Cal it's that it's always about the players. So anytime anyone in the media asked me about coming back from being a manager, or coming back from Coach Hood or Coach Stevenson, I always focused on our guys, but I'll say this, for me personally. The feeling of humility and gratitude that Coach Cal would want us to return. Everything that I am as a man, as a coach, is because of Coach Cal and if you are in the top 100 players in the country or one of the best transfers, you're crazy. You're crazy that you didn't come to the University of Kentucky to play for Coach Cal. He's a player first and foremost. And what does that mean? This isn't just that he puts his players first and takes care of them. He holds them accountable. He makes sure they become better players. their men in the community, in the classroom. And that's all we try to do here at Western. We don't have the resources you all have here in Kentucky. But everything we do is thanks to Coach Cal. And I try to love my players. I try to hold my guys accountable. In the same way that Coach Cal is good not only for its players, but for its staff. I wiped the sweat here for four years. And I had the opportunity to train here with two guys that I like. Perry Stephens and John Hood have played here. It just shows Coach Cal's character. I'm proud of our guys. I want to shout out, you know, Missouri Western, our administration. I am truly grateful to work for a school that wants to put our children on a platform. I am truly grateful for this and cannot thank our university enough. I know there are a lot of BBN fans in Kansas City. You might not know it, Missouri Western State is just outside of Kansas City. We would like support. We would like support. So, I'm just super grateful and I'm super humble.
On getting the platform to show off his players and the energy of the program…
"I'm so proud of the way our guys played defensively and I thought we were really bad on our first defensive display. And I probably, I probably hurt our guys a little bit last week because all we focused on was defense. And I think people saw that, I think people saw that. We are tough, we are brave. We were really good in the gaps. We were really good on the fences, we were really good in our rotations. We had guys getting down. So I hope people see that with our team and I told our guys it can't be just against Kentucky, it has to be every night.