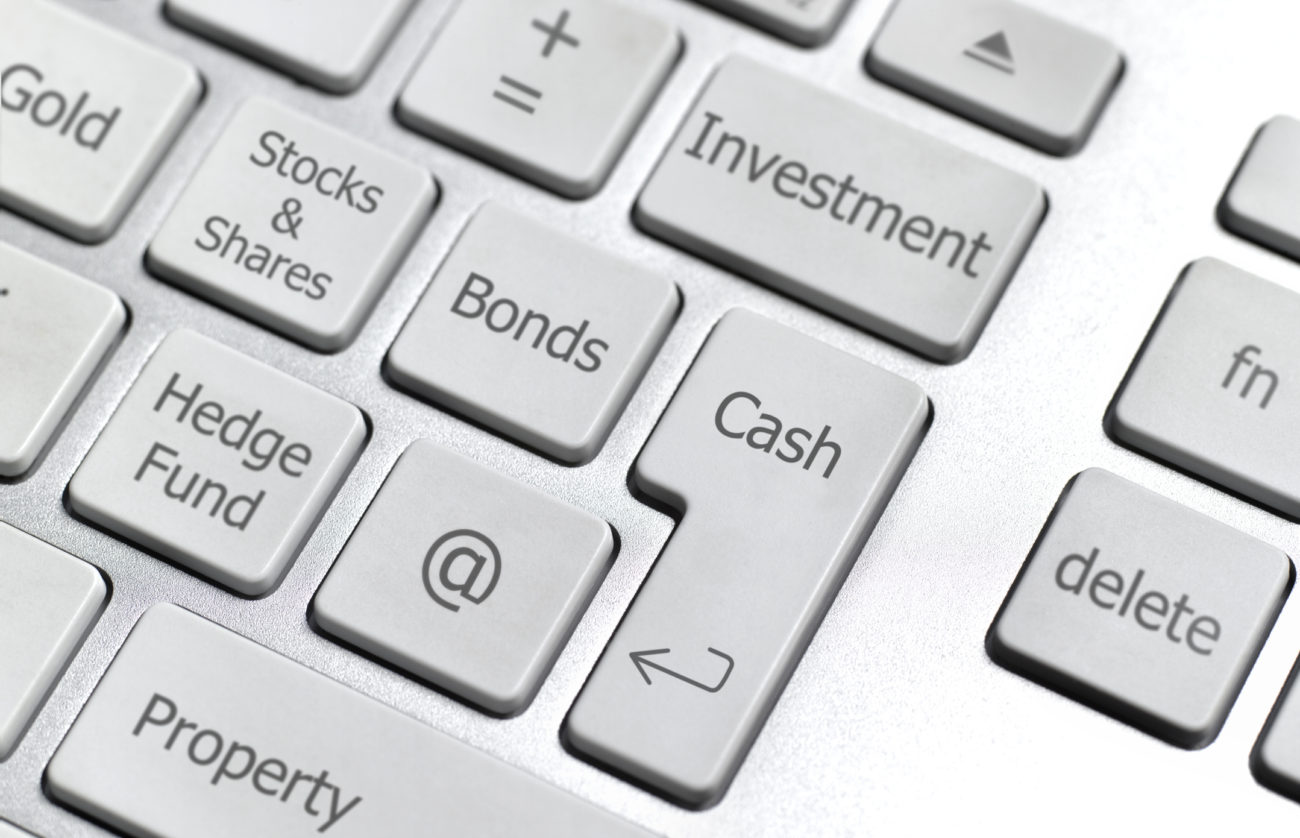 JP Morgan Wealth Management Review 2022
JP Morgan Wealth Management offers several options for all types of investors. See how it compares to other investment platforms.
Our articles, research studies, tools and reviews maintain strict editorial integrity; however, we may be compensated when you click on or are approved for offers from our partners.
There are many decisions you could make with your money.
Should it be invested, and if so, in what?
Should you opt for a traditional savings vehicle or get aggressive with your retirement planning?
Do you want to take care of it yourself or be completely independent and allow a professional to make financial decisions on your behalf?
With JP Morgan Wealth Management, the choice is yours.
What is JP Morgan Wealth Management?
JP Morgan Wealth Management is a subsidiary of JP Morgan Chase & Co. It offers investment services, wealth and estate planning, flexible banking solutions and loans.
The company looks to thought leaders and market trends to better advise its clients on where mutual funds might provide the best returns on the most advantageous lending terms for businesses and individuals.
One of the biggest draws of this company is the full range of services, where individuals can choose to be completely hands-off or can choose to control their money themselves, every day.
Who is a JP Morgan Wealth Management account suitable for?
JP Morgan offers many avenues of wealth management, ranging from self-directed investing for those who want to be in control of their money at all times, to robotic investing for those who want to focus on their goals and let the bank do its thing. the rest.
JP Morgan Wealth Management is good for:
Investors who like individual investment advice
People who like to invest on their own
Investors who use technology to manage their investments
Individuals seeking full-service investment services
Novice to expert investors
Compare JP Morgan Wealth Management account to others
When it comes to top-tier investment management, three names dominate the industry: JP Morgan, Morgan Stanley and Goldman Sachs. JP Morgan shares a similar name with Morgan Stanley because the founders are from the same family, but the companies are not the same.
Goldman Sachs is a big player in US Treasury securities, but has also entered the online investment market in hopes of attracting more individuals; therefore, the offers are close to what you would find with JP Morgan.
However, JP Morgan has a big head start on investing for individuals, along with a bigger net income, which might make it a better candidate for protecting your assets.
Morgan Stanley tends to work with corporations, large corporations, organizations, and very wealthy individuals. JP Morgan, on the other hand, works with those as well as individuals who have a lower net worth and can get away with a much simpler financial or investment solution.
What type of accounts does JP Morgan Wealth Management offer?
JP Morgan Wealth Management offers a wide variety of accounts and services for investors or those simply looking to gain more control over their financial life. Here are some of the most common accounts offered by the company:
Self-directed investment
This includes opportunities to invest in Roth IRAs, traditional IRAs, and general investment strategies. This online stock trading opportunity puts you in the driver's seat with zero commission, thousands of investment options (including popular mutual funds and ETFs), tools to help you build the right portfolio and strong online experience via website or app.
Automated investing
This is a robo-investor option that includes conservative, moderate, growth, and aggressive tracks. The portfolios are built by investment professionals, and you choose the one that best suits your needs. This portfolio responds to a changing market and keeps your goals front and center. The managed portfolio has a small advisory fee of 0.35%.
Individual
Connect with a real person via online video chat, in person at a JP Morgan office or Chase branch, or over the phone to discuss what you need to achieve your goals. This financial statement can help you find a solution that best suits your particular financial situation. This option includes regular meetings to update your goals and strategies, updates on the state of the markets, and access to professionals in other areas, such as estate planning.
There are also other options, such as:
Estate and wealth planning taking into account future generations
Liquidity events that plan around tax and investment goals
Choosing a path for strategic philanthropy
Executive services focusing on compensation, pension plans, etc.
Long-term and short-term loans
Home loan
Business Investments and Credit Solutions
Key Features of the JP Morgan Wealth Management Account
You choose what makes you comfortable
Offering everything from self-directed investment options to using the full services of a JP Morgan representative, your level of comfort in managing investment matters. You can change your option at any time if you reach a point in your life where something else makes more sense.
Mainly works for individual investors
At the time of this writing, more than three-quarters of JP Morgan Wealth Management clients are individuals, with the remainder comprised of businesses and organizations. This means that the professionals you work with at the institution are familiar with the needs of those who do not have large companies to include in their portfolio.
Offers a wide range of services
Many companies focus on one or two things, like annuities, and they do it very well. JP Morgan's long history and reach means it can offer many other services, from estate planning to home loans to helping you choose your charitable contributions.
Register easily
A simple online form gets you started, or if you want a more personal touch, a phone call can be the stepping stone to the account that's right for you.
Fee clarity
Most of the accounts offered by JP Morgan Wealth Management are considered wrap accounts, where a one-time fee covers trading fees, commissions, etc., with no guesswork about the cost of moving your money around.
How to start
To get started with the business, you need to fill out a brief form on the website, which will include an estimate of your income and assets, or call them at 1-800-999-2000. This call will connect you with a finance professional who can walk you through the steps to get started.
Keep in mind that you may need to reach a certain asset threshold to be eligible for some of the services, so be prepared with your proof of total assets when you call.
Feature evaluation
Does JP Morgan Wealth Management offer what you really need to help your money reach its full potential? Here's what we learned about the variety of features offered by JP Morgan.
User experience
Connecting with someone at JP Morgan Wealth Management is simple. Email is an option, but if you want to speak to someone directly and immediately (during regular business hours), you can make a phone call and put a finance professional on the line.
Signing up for services through JP Morgan requires basic information, such as current contact information, social security number, and other requirements depending on the product.
Fees and tariffs
Fees are in line with most other companies that provide similar services. Many accounts are "wrapped accounts" that include many small fees in one charge, so you don't have to sort through a long list of itemized fees.
In addition, each account may have other fees that you should be aware of, such as electronic funding fees and transfer fees, foreign stock exchange transaction fees, etc.
Transparency
Signing up is easy, although some of the requirements may seem confusing. However, a phone call can clear up any confusion, which can facilitate rapid progress in asset management.
The minimums for investing in a variety of vehicles are clearly stated on the website. As for the company itself, SEC disclosures are fully posted on the website.
Flexibility
JP Morgan Wealth Management understands that wealth and assets change over time, so moving money from one investment to another is made as easy as possible.
If your needs are changing from a simple robotic investment to a more hands-on approach, this change can be made quickly. The strong support offered by the company's professionals can help you choose what's right for you.
Customer service
Many products designed by JP Morgan Wealth Management are intended to be user-friendly. The website is easy to navigate and contains a wealth of information.
It's pretty easy to get in touch with a real person during regular business hours by phone or email (and email can be used after hours; you'll get a response the next business day) . The mobile app is highly optimized for on-the-go use.
Advantages and disadvantages of the JP Morgan Wealth Management account
Frequently Asked Questions
What personal attention can I expect from my financial advisor at JP Morgan Wealth Management?
Currently, the client-to-advisor ratio is 114 to one. However, keep in mind that many of these 114 accounts are quite passive, like those invested in a conservative mutual fund.
What is my minimum investment required?
For some online accounts, you may be able to start with as little as $500. But for those who want to get into more serious money-making opportunities, the threshold is $10,000 or more.
What is the cost to speak to a financial advisor at JP Morgan Wealth Management?
There is no cost to speak with someone and create an outline of what you hope to do with your money. The fees start when you start working with the advisor and transferring money to various accounts.
The essential
JP Morgan Wealth Management offers a variety of options for those who are not yet sure how involved they are in the day-to-day management of their assets.
Whether direct interventions or fully practical interventions, the company offers many possibilities to control your assets.
There is a good variety of products, as well as additional services for those who already have an established relationship with the company.
Strong customer service makes it easy to choose the service that's right for you.