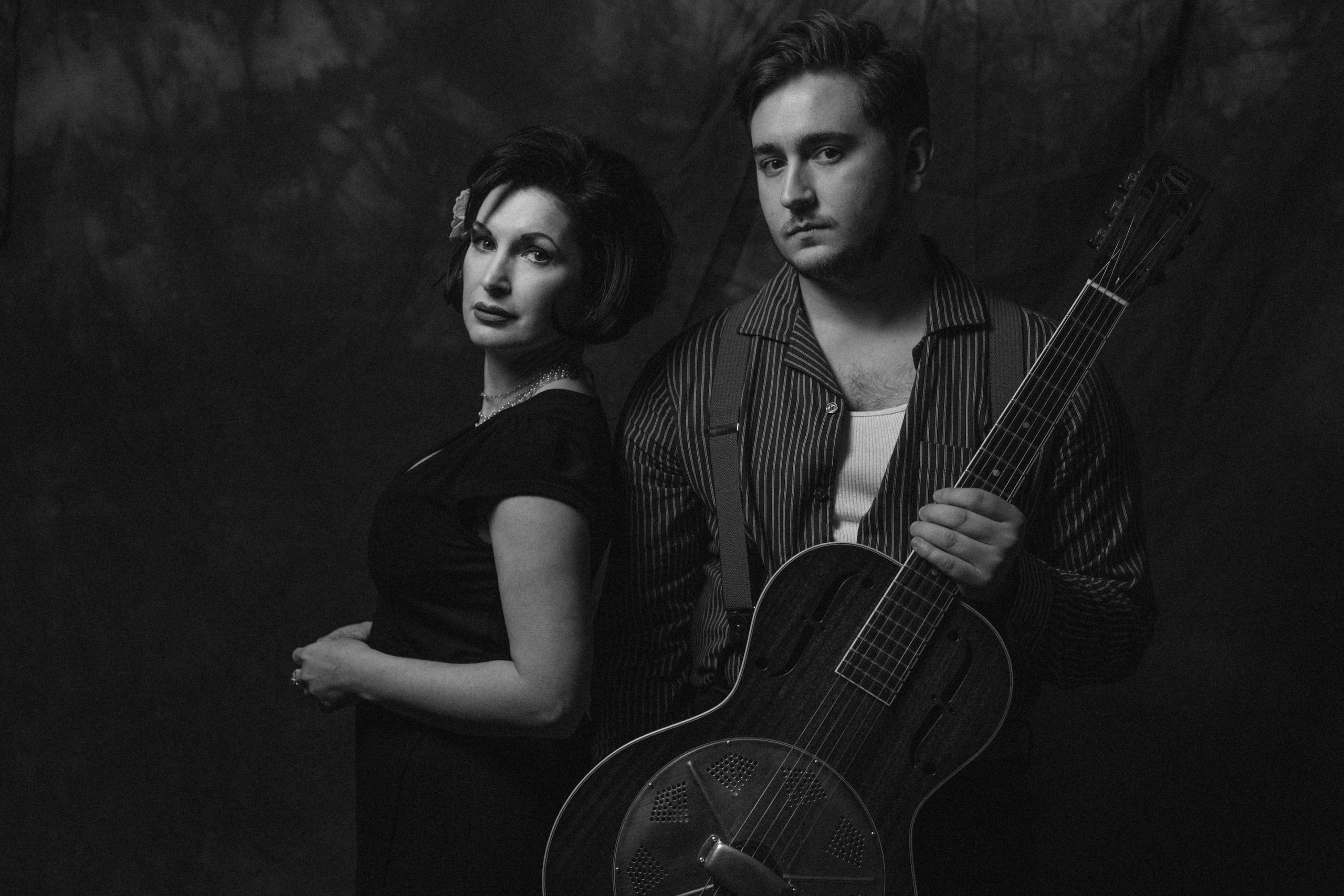 Interview: A tale of two talks eponymous EP
[ad_1]
Over the past few months, the PopWrapped team has been blown up with absolutely amazing music. One of them being the eponymous new EP from A Tale of Two, an incredible Nashville-based duo – consisting of singer Stephanie Adlington and guitarist Aaron Lessard.
No doubt, whether you've heard their music or not, you've probably heard them solo, before they started making music together. One thing is for sure, A Tale of Two has such a unique and breathtaking sound that you will never forget it.
In just one listen, A Tale of Two trains you and makes you want to hear even more. & luckily, with the release of their new EP, you will be able to indulge in many incredible tracks. There really is a trail for everyone, you won't be disappointed.
PopWrapped (PW): First of all I want to talk about your overall sound before I dive into this project, because this is the first time I've heard your work – Your sound gives me a very old soul, songwriter – performer, folk – perfection. Are there any artists who influence your overall sound?
A Tale of Two (A): Our musical interests are so broad. We love so many styles like jazz, blues, roots… I would say the most genre-oriented artists who influenced us in making this record were people like John Paul White, Ray LaMontagne, Brandi Carlile, Punch Brothers, Tom Waits, Patty Griffin and many more.
(PW): You two, even though you sound great together, you both offer 2 different sounds that blend together perfectly, together. Tell us a little bit about your story and how you met, how did you both already succeed solo, decided that you wanted to work together?
(A): We met on the local Nashville scene. Stéphanie is a local hit on the jazz scene, and I was doing more of a solo rockabilly project. Eventually I found myself playing for Stephanie, and we wanted to start touring together. Stéphanie's original music has always had an Americana influence, and I wanted to continue playing on it. In the end, we created this project from scratch, and mixing our different influences. I think the most important factor in our collaboration was this constant desire to stand out from the norm, which is still the case today.
(PW): "A Tale Of Two" was recorded entirely live, without any major production work, editing and everything that goes with the professional recording. What made you decide to live with it, rather than spending hours doing multiple voice follow-ups, editing, etc. ?
(A): We pride ourselves on delivering the best live performances possible. Our goal was to create a record that we could reproduce on stage. So many acts today spin tracks behind the band, or create something in the studio that is almost impossible to duplicate. For our introduction to the world of music, it was important to present ourselves in an authentic way.
(PW): During the current pandemic, we've spoken to many different types of artists who have taken advantage of this pandemic to focus full-time on their music – and they've all had various ways of staying motivated to be heard. Did you experience burnout during this time and how do you both stay motivated?
(A): It's been easy to feel defeated over the past year. Everyone has faced so many unique obstacles and challenges. I think it's important to count the small wins and realize how important they are to keep you going. We've certainly been exhausted at times, and writing songs can be difficult when you're so stressed out. That being said, it has brought us closer together, and I think we've built a lot of stamina and patience throughout the past year. Releasing our music for the first time has motivated us to keep busy and see next year as an incredible opportunity to grow.
(PW): In the new project, "Chicago Lightning" really stands out for me. You have a writing style that mixes with revenge and alcohol stories. Is this a common writing style for you? Or does it just work for songs like that?
(A): We have a lot of fun writing stories that focus on the culture and history of the South. The story of a song can really come from anywhere, be it a line, a hook, or an entire idea from start to finish. Who knows what future stories will mean for us, but we wanted to present ourselves with themes and tales that contributed to the birth of "A Tale Of Two"
(PW): You worked on this project in Nashville – we worked with a lot of artists who told us they were considering moving from big cities to Nashville to focus more on music. If you could leave them just one piece of advice, what would it be?
(A): Introduce yourself. It is important to show your face as often as possible, and it can be very difficult when you have to pay bills or shop around the clubs you want to play at. The first year in Nashville should really be about your presence and networking with others. You might be one of the lucky ones to land a gig or a regular tour with someone, but it's a rarity. It's about playing the long game, because everyone is giving up. From the pandemic alone, we've seen thousands of Nashville musicians leave town, and many for good. Those who stay the longest and build relationships are often the ones who are successful.
(PW): Your music has an old soul, folk, vibe throughout the beginning project. Is this the sound you plan to go forward with or does it feel like you're still trying to find your voice?
(A): I think we've definitely found our voice. Whether we are going in a more folk or Americana direction, who knows. We really love what we've created, and we hope others do too. It's a unique space and we continue to find ways to set ourselves apart from the rest. Our musical interests are so broad that it will be interesting to put it all together for another album in the future.
(PW): I want to be brief so that people can discover this wonderful body of work. Before you go, what do you want our readers to know about this project and what can we expect from the next?
(A): Thank you for having us! We hope readers take the time to listen to the full disc on all streaming platforms. They can follow us on all social media and watch our "Treehouse Sessions" on YouTube, which are live performances of unofficial songs.
Upcoming show dates include our album release show at City Winery Nashville on 9/19 and Bluebird Cafe 'Sunday Spotlight' debut on 10/24.
2022 is shaping up to be a bigger touring year for us, so check out www.taleoftwomusic.com for dates. We hope to be back in the studio this winter for a possible follow-up recording.
"A Tale of Two" the EP is out now on all major music platforms now.
[ad_2]