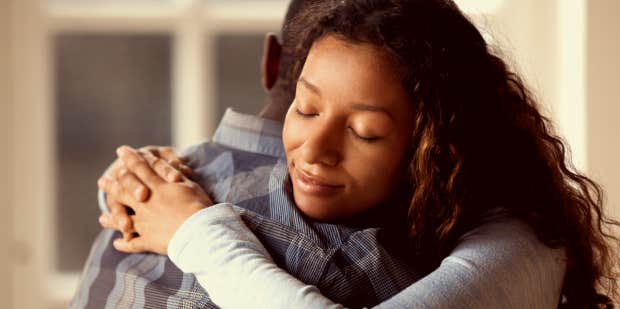 How To Plan A Unique Memorial Service For Someone You Love | Alexandra Koys
The same way individuals think about the perfect wedding venue or the perfect song to play at a birthday party, the details of an end-of-life service can also come together to create a completely personalized memorial.
Does it turn you off to see planning a memorial service over planning a wedding? Many will. Traditionally, funeral homes present death as something to mourn darkly; in a bedroom with pastel wallpaper; using muted tones.
But many people want to know how to plan a personalized and unique memorial service for someone they love (or even for themselves!).
The possibilities for customization are quite limited, but that doesn't have to be the case. Somehow, over time, we've come to accept these typical types of funerals as the way these things happen. However, it is possible to arrange uplifting alternatives that are unique to your loved one's identity.
Personalized memorial service planning
When close friends and family can land in a shared space to plan a memorial, suggestions will flow more freely and more frequently. But due to geographic and environmental restrictions, it's not always possible for this to happen in person. Typically, only one or two people take on the responsibility of visiting the funeral home, picking the flowers, etc., leaving the potential ideas of other loved ones unrealized.
The first step in planning your custom memorial might be deciding who you want to involve. Ask friends and family members who can best speak to your loved one's unique characteristics, with the intention of bringing each of these aspects to life. Then find common ground to meet on – literally or virtually. The goal is to create an environment that encourages celebratory ideas.
The small things'
All of the "little things" that go into planning an end-of-life celebration truly make it a personalized memorial. Now might be a good time to sit down and ask yourself what would make your loved one smile. What would make them think, "Only at my memorial would this happen!"
In my end-of-life planning work, my team and I have helped families bring the most unique ideas to life. For example, we recently hosted a service for someone who was very proud of his career as a commercial airline pilot, and his celebration of life included a video of the last flight he ever performed. Another service for a self-proclaimed maverick included a personal reflection from his dog and ended with the song "Roll Me Up and Smoke Me When I Die" sung by Willie Nelson and Snoop Dogg.
Advertising Feel stressed?
You're not alone. Nearly 3 million other people have sought professional therapy online.
Get 15% off today with BetterHelp!
Consider the list of questions below as a starting point. Who knows what totally unique ideas you'll come up with?
What were your loved one's favorite songs?
Are there any dates that have been particularly meaningful to your loved one? Some families plan the memorial to take place on a birthday or anniversary.
Are there certain types of flowers your loved one prefers? Maybe your loved one bought you irises every year for your birthday, planted tulip bulbs along their favorite walkway, or loved the color yellow. Whatever the inspiration, personalized arrangements can help remember your loved one.
Would a group volunteer activity be a meaningful way to honor your loved one's legacy? Choose a charity near and dear to your loved one and set a date when friends and family can lend a hand.
Is there a souvenir you would like guests to leave with, in addition to or instead of a traditional prayer card?
Choose a place of memory
Exit the dark funeral parlor and enter an uplifting space. Here are some things to consider when choosing a location for your loved one's personalized memorial:
Live — What type of experience is best for your loved one? An intimate candlelight ceremony or a loud event? Jot down a list of inspirations for finding the perfect venue in person. You can also discuss how the experience you envision can be translated into a custom-designed virtual event.
Ease of assembly — Are the parents scattered across the country? You can consider a personalized online memorial to ensure the presence of all the people your loved one would like to be present.
Format — Some of the most personalized memorials are those that use pre-recorded material; whether it's home videos, favorite music videos, video messages from family and friends, or clips from your pre-recorded ceremony. You also have the option of combining both an experiential gathering and the convenience of virtual services through a hybrid format.
Related stories from YourTango:
Through a combination of technology, location, and curated experience, the memorial becomes much more than a place. Rather, it is an expression of your loved one's personality.
I hope I have provided you with a helpful start to your personalized memorial planning journey. The celebration itself and the planning process are unique experiences. And I want you to know that you don't have to feel alone.
More for you on YourTango:
Alexandra Koys is the founder of Lighten, which designs uplifting celebrations of life that reflect a loved one's unique identity. More information is available on the author's website.
This article originally appeared on A similar article appeared on the author's website. Reprinted with permission from the author.