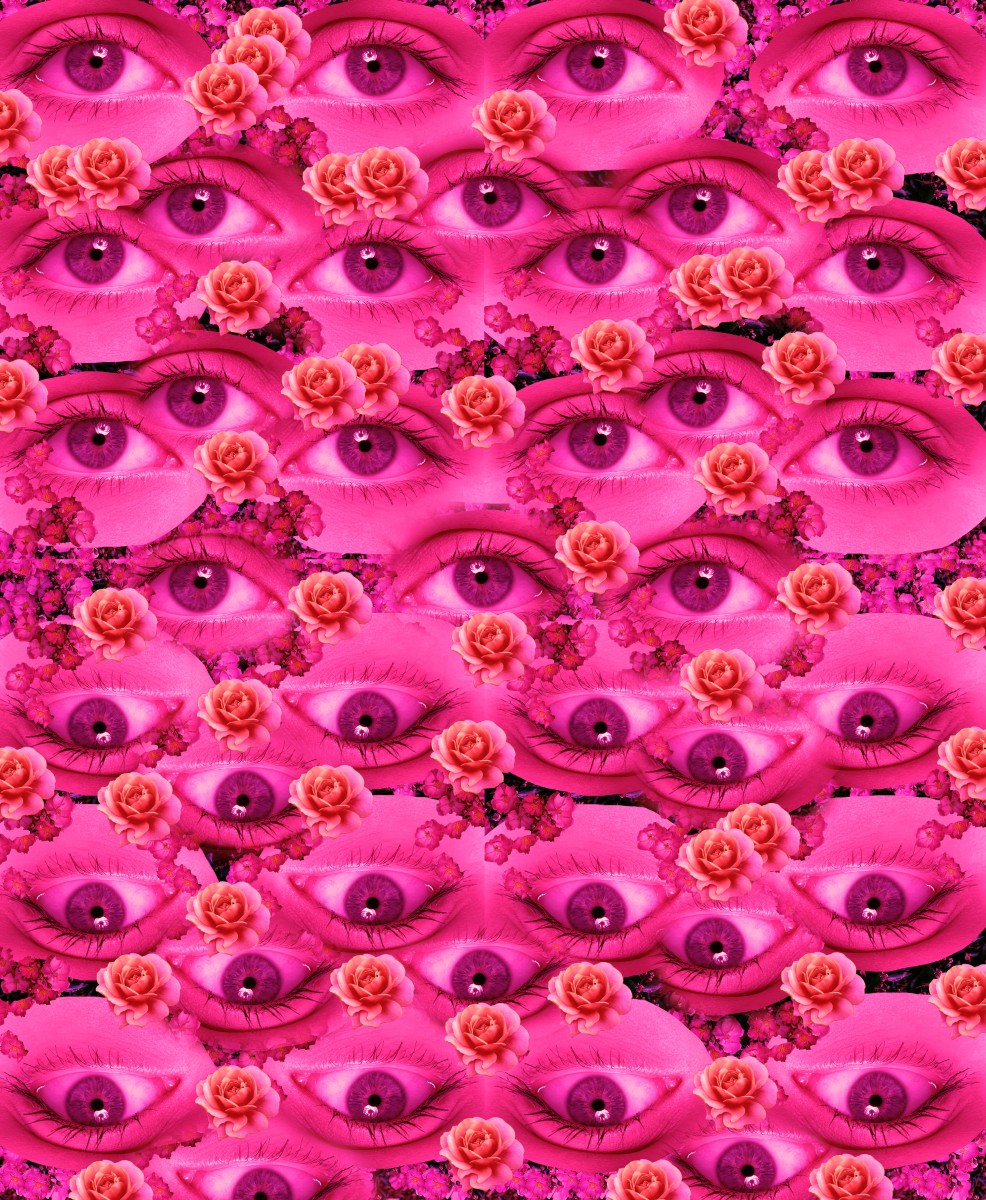 FLOWERS OF EVIL | Art&Research
FLOWERS OF EVIL is a solo exhibition by Dallas-based artist Ashley Whitt. This work is inspired by my experiences during the pandemic. I had a nervous breakdown in the spring of 2021 which required hospitalization and two months of intense therapy. Like many people, my mental health issues have been exacerbated by the Covid-19 pandemic. The isolation of the pandemic combined with returning to where I grew up has triggered traumatic memories and flashbacks of PTSD, particularly of the sexual and physical abuse I experienced in high school and early college.
The title of the series, FLOWERS OF EVIL, comes from a collection of poems by Charles Baudelaire. At Baudelaire's The evil flowers, he tries to extract beauty from the evil one. This collection of poetry combined with my personal experiences inspired the works in this exhibition.
The images explore inner thoughts and fragmented memory through digitally manipulated photographs of flowers, wallpaper patterns and body parts. Using photography, video, collage, and sculptural bookmaking, I delve deep into my own subconscious to create works that visually depict the turmoil I felt during and after the blackout.
FLOWERS OF EVIL can be viewed at 500X Gallery from May 14 through June 5, 2022. There will be an opening reception on May 14 from 7-10 p.m. The gallery is open from 12 p.m. to 5 p.m. on Saturdays and Sundays. The gallery's address is 516 Fabrication Street, Dallas, 75212. There will be an artist talk at the gallery, Ashley Whitt in Conversation with Ciara Elle Bryant, on Sunday, May 22 from 2-3 p.m.
Price