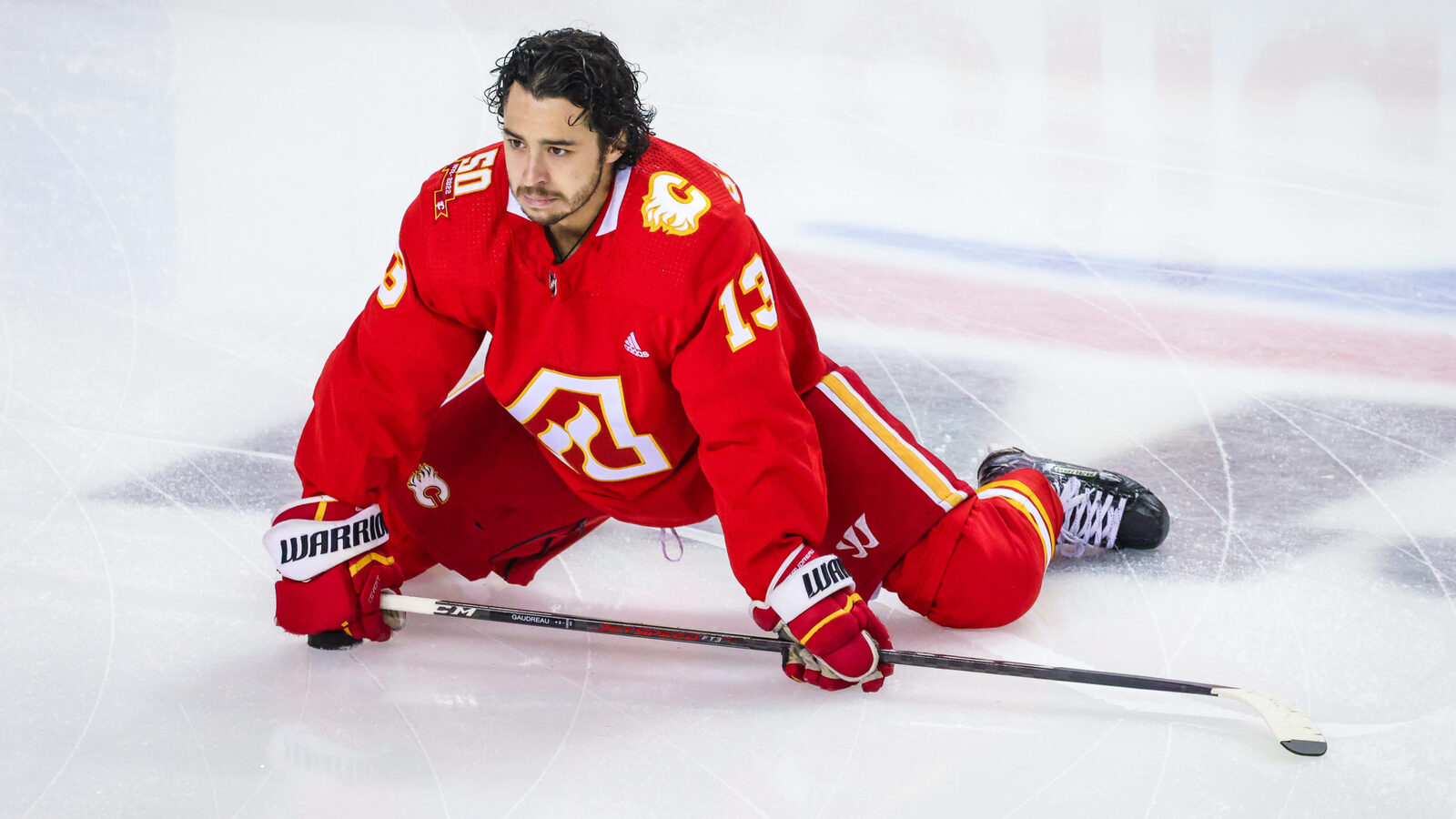 Excerpts and quotes: Calgary Flames beat Seattle Kraken 5-3
Days after claiming a 4-1 win at Seattle, the Calgary Flames relied on a spectacular home comeback to defeat the Seattle Kraken on Tuesday night. The Flames rallied from a 3-1 deficit to win 5-3 against Seattle.
The recap is here, if you missed it. Here's a selection of Tuesday night's post-game highlights and commentary.
The clips
On the changes (installation of Dan Vladar, reorganization of the lines) in the third period: "Well, it's 2-1 at the end of the second and we miss those chances on the power play and they come right back, score and make it 3-1. So need something to start a bit.
After the third period: "We have to win the third periods. You're not always going to be great, but you have to try to win the third period. You win third periods, you will win hockey games.
On a 100-point season for a player, after first reciting that it takes a team playing .610 hockey to reach 100 points in the standings: "For a player? I do not care. Does this win a ratings race? Does it win a Stanley Cup? I prefer to have the guys who win the scorer race in the playoffs.
Johnny Gaudreau

On getting his 100th point (and 101st) in a win:It was awesome. I think we didn't play well in the first two periods. it's sometimes difficult to play against teams when they are not in the playoffs anymore, they play so freely and it was difficult for us I think in the first two periods. I think we fought there in the third. Big goal on the power play. Mangy big goal to tie the game. And then Hanny played very well for us, got the winner. And then obviously Chucky, a few goals, three goals there for us. So it was a great team victory.

At 1:52 into the Gaudreau/Tkachuk press conference, Tkachuk jokes that he was "never close" to reaching 100 points. After saying that, Gaudreau can be seen studying the scoresheet to determine how close Tkachuk is to 100 now. (He has 92 points with nine games remaining in the regular season.)