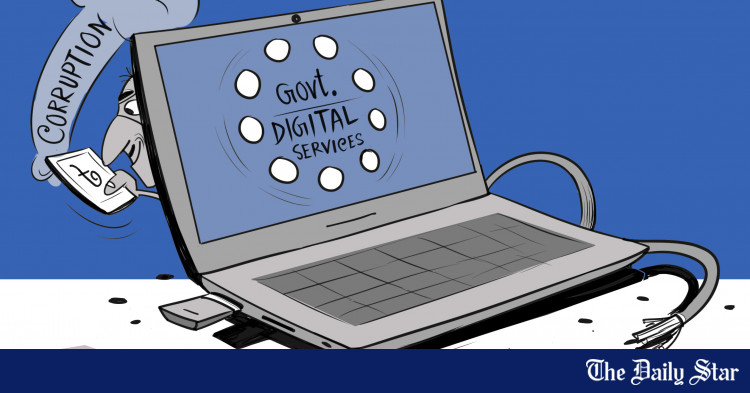 Digital Bangladesh: one step forward, two steps back?
In a technological backwater like Bangladesh, a full digital transformation with all its administrative procedures brought online – and all citizens enjoying equal and unrestricted access to its benefits – may be too much to expect. But it is a dream that has shown tremendous resilience. "Digital Bangladesh" continues to be a central element of the ruling Awami League, despite the failure of its techno-utopian Vision 2021, which brought it to power in 2008. Citizens too are warming to the idea of an increasingly interconnected network. life.
But the transformation achieved so far has been nothing short of chaotic. Take the example of the digitization campaign, intended to replace the government's analog work culture by bringing all public services online. Before the ride, interacting with responsible agencies was a Sisyphean nightmare: you had to sift through a jumble of paperwork and countless desks, not to mention the corruption and mismanagement that has become synonymous with "the system." Digitization is supposed to make life easier by putting bureaucracy at the fingertips of service seekers. So how was their experience?
Two recent reports published by The star of the day show mixed results: while many services have been digitized and have seen positive changes, their cumulative effects have been anything but satisfactory, due to website and connectivity issues as well as disruptive practices inherited from analog time .
The first report, based on a review by the Implementation Monitoring and Evaluation Division (IMED), leaves room for hope. It says that 161 out of 244 services provided by six ministries/divisions – or about 66% of their services – have been digitized, saving ordinary citizens time and money. According to the survey, among them, 92% saved money, 96% saved time and 70% were relieved from the hassles of the pre-digital era. Among the ministries they have requested services from are education, land, health and family welfare.
The Ministry of Lands, once feared for its labyrinthine system, has seen notable progress. The government is said to have digitized 10 services under five departments of the ministry. These include e-mutation, mutated register, payment of land development tax, collection of e-leaflets, etc. Since July 1, 2019, the date on which the door to e-mutation was opened, land transfer can be obtained in seven days. Previously, it would take at least 28 days. So far, more than 30 million people have reportedly paid land development tax online, without spending any extra money. Half of the people questioned by IMED declared that their suffering had been reduced thanks to the digitization of these services.
That's only half the picture, though. The other half comes to us from another review by the Central Supply Technical Unit (CPTU). The CPTU, after evaluating the performance of digital services provided by 26 ministries/divisions, concluded that people were not getting maximum benefit from the 761 government services digitized so far, mainly due to unfriendly sites, bad servers and bad internet speed. Additionally, a number of these services only exist in name.
Although beneficiaries interviewed generally expressed optimism about digitization, many admitted to having encountered problems when trying to obtain services such as electronic records, land transfer, electronic passport, machine readable passport, lending service, e-commerce license, etc. the websites through which the services can be requested are not updated, or certain services are no longer operational due to a lack of qualified manpower, or the user interfaces are too complicated, or the servers are frequently broken down. Add to that pre-existing challenges such as poor planning, irregularities and corruption, enabled by manual processes involving officials and intermediaries, which makes things even more problematic.
The picture that emerges from these mixed results is of a multi-year, multi-million dollar campaign that has not been allowed to reach its full potential. No one expects Bangladesh to have the digital infrastructure that advanced countries have. But corruption and inefficiency, either of the system in place or of the people running it, are challenges that good infrastructure alone cannot solve. If digitization hasn't turned out to be the huge benefit it was supposed to be, it's because of these persistent issues.
Unfortunately, our e-office and e-government frameworks still seem to be in their infancy. There are no clear guidelines for digital transformation, no central oversight authority for all digital services, and no centralized data storage to streamline all information – NID, TIN, passport, birth, land, vehicle or other registration records, for example – passing through the system. The proper use and sharing of data is as important as its proper digitization. But ours is an island of mismatched agencies, each with its own digital architecture, with little interoperability between them. You hear ministers talking about digitize 2,800 public servicesbut they rarely acknowledge the governance issues that can cripple their chances of success.
Will the government soon be able to go completely paperless? This may be the wrong question to ask now. The most important question is how we prepare for it. Apart from creating more digital centers and bringing more public services online, the government should also focus on fixing loopholes in the existing system. Asking the right questions is vital. For example, what percentage of citizens request services online? How many of them do it without the help of intermediaries? What percentage of citizens are alienated by the digitization process, and why? How to ensure their inclusion? How scalable are the services offered? How to make them easier to get? How to reduce manual interventions? Last but not least: how to stop the digitization of corruption and inefficiencies?
Much remains to be done and reformed. Strengthening our broadband networks, improving the Internet penetration rate and reducing the digital divide are key priorities. But the government should urgently address the issues plaguing its digitization drive. The future rests on its success in doing so.
Badiuzzaman Bay is associate editor at The star of the day.