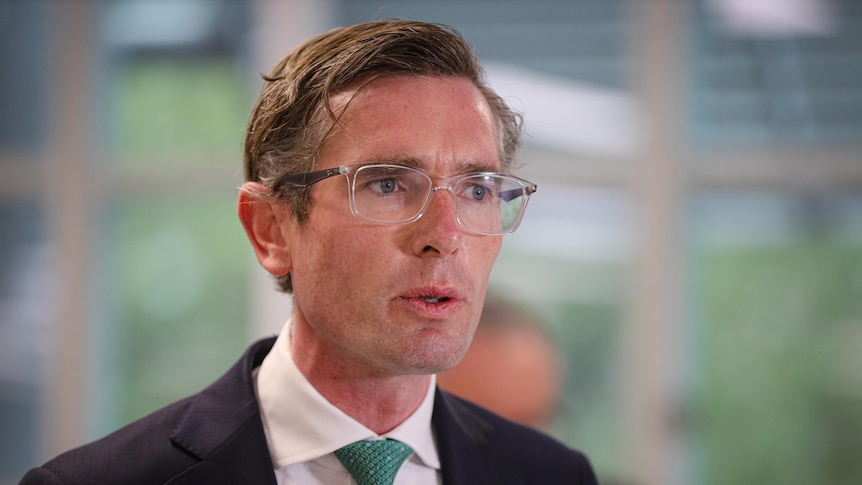 COVID updates: NSW Premier Dominic Perrottet takes stock as 'Freedom Day' sees restrictions ease
[ad_1]
A reminder that COVID-19 announcements have changed
Why were the nsw numbers published so early? And why has the format been redesigned?

-Confused nsw
First of all, I personally am not a big fan of yellow. I agree with Kelsie, it's "unsettling". The current government wants to move away from the focus on COVID-19 numbers and an exchange of colors was likely part of that strategy. But yuck, how about some calming lavender or something?
Second, it was announced last week that the drop of the 11:00 a.m. press conference number would be brought forward to 9:00 a.m. New Premier Dominique Perrottet said these figures were more suited to "the current environment". He did not explain why this was the case.
The advantage, it's true, is that not everyone is dumped from case numbers at the same time.
But it's a shocking transition for people whose circadian rhythms have been linked to press conferences. I live and breathe the COVID-19 blanket and was blinded by this morning's exit. I know I'm not the only one either.
Last week when the "major changes" were announced around 9:30 am, we saw a second peak of viewers around 11:00 a.m. in New South Wales. Part of me wonders how many people don't open their news app or get out of bed until 10:58 am like me.
[ad_2]