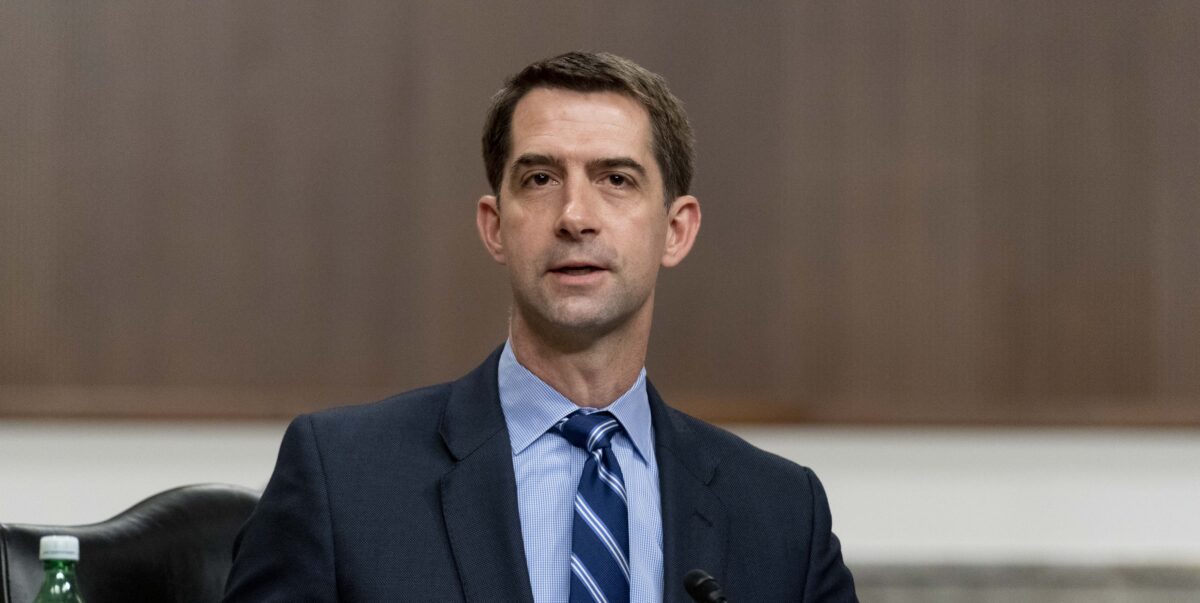 Cotton Quotes Pro Wrestler Reveals Who He'll Support For GOP Senate Leader
Sen. Tom Cotton (R-Ark.) said Sunday he supports the Senate Minority Leader Mitch McConnell (R-Ky.) as the Republican leader in the Senate after some lawmakers opposed him.
"I don't see why we would delay the election since five or six of our leadership elections are uncontested," Cotton told CBS News on Sunday. "Great wrestling champion Ric Flair used to say, 'To be the man, you have to beat the man. ""
"And so far no one has had the courage to come forward and challenge Senator McConnell," he added. "So, I support Senator McConnell. I support the other slate of candidates for our leadership elections.
In Sunday's interview, Cotton didn't provide any other reason to support McConnell.
Cotton then suggested the Republican Party focus on Georgia's runoff election scheduled for next month, though Republicans would still be in the minority party after a Democrat was named the winner of the Nevada Senate seat on Saturday.
The Dec. 6 runoff will not be for Senate control after Democrats retained their seats in Arizona and Nevada. The successful re-election bids of the senses. Mark Kelly (D-Arizona) and Catherine Cortez Masto (D-Nev.) were what Democrats needed to keep the slimmest of margins in the chamber.
Georgia requires a runoff if a candidate does not win a majority in the party primary or general election. Neither Democratic Senator Raphael Warnock nor Republican Herschel Walker reached 50%.
Some of Cotton's GOP colleagues, including Sens. Marco Rubio (R-Fla.) And Rick Scott (R-Fla.), called for the GOP leadership election to be postponed after the party lost the Senate. They should take place next week.
During the CBS News interview, Cotton also did not address concerns raised by Scott and other GOP lawmakers that Republican leaders in Congress have caved in to Democrats on certain bills, including control. firearms, infrastructure and the debt ceiling.
"What are we standing for? What are we committed to doing?" Scott asked during a Fox News interview on Sunday. run against the gravity of the Democrats. And, in fact, they give in to the Democrats.
Scott added that Republican leaders are looking to "rush an election because they don't want to make any assessment of what we did wrong."
So far, McConnell and other members of the Republican leadership have made no public comment. The Epoch Times has contacted McConnell's office for comment.
The Associated Press contributed to this report.