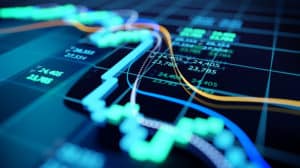 Allianz X Leads $21M Funding Round for OpenGamma
Allianz X, the investment manager's digital investments unit, and its subsidiary PIMCO, led a $21 million funding round for London-based margin optimization fintech OpenGamma.
The FinTech said it plans to use the product to expand its existing offering, including the launch of automated workflow solutions for asset manager cash management.
OpenGamma specializes in margin analysis, enabling asset managers and other institutions to increase the efficiency of their portfolios when posting collateral in derivatives transactions.
"OpenGamma's solutions are a small revolution for many investors and asset managers," said Kevin Harder, Head of Allianz X. "Thanks to OpenGamma, collateral management is no longer a back-office problem. but instead becomes an active performance driver.This makes partnering with OpenGamma an exciting opportunity for a wide range of financial industry clients.
The additional funding follows several partnerships with OpenGamma over the past few years with buy-side and other analytics vendors.
The most recent was its partnership with hedge fund Aspect Capital in March last year, which saw the systematic investment manager increase its use of OpenGamma margin analysis in the markets it trades, by building on an existing relationship since 2018.
"Legacy process inefficiencies are quietly increasing the cost of doing business for all asset managers, at a time when every dollar counts," said OpenGamma chief executive Peter Rippon.
"We are delighted to partner with Allianz X and PIMCO to introduce a new standard for liquidity and collateral management that helps all asset managers realize returns from their assets."